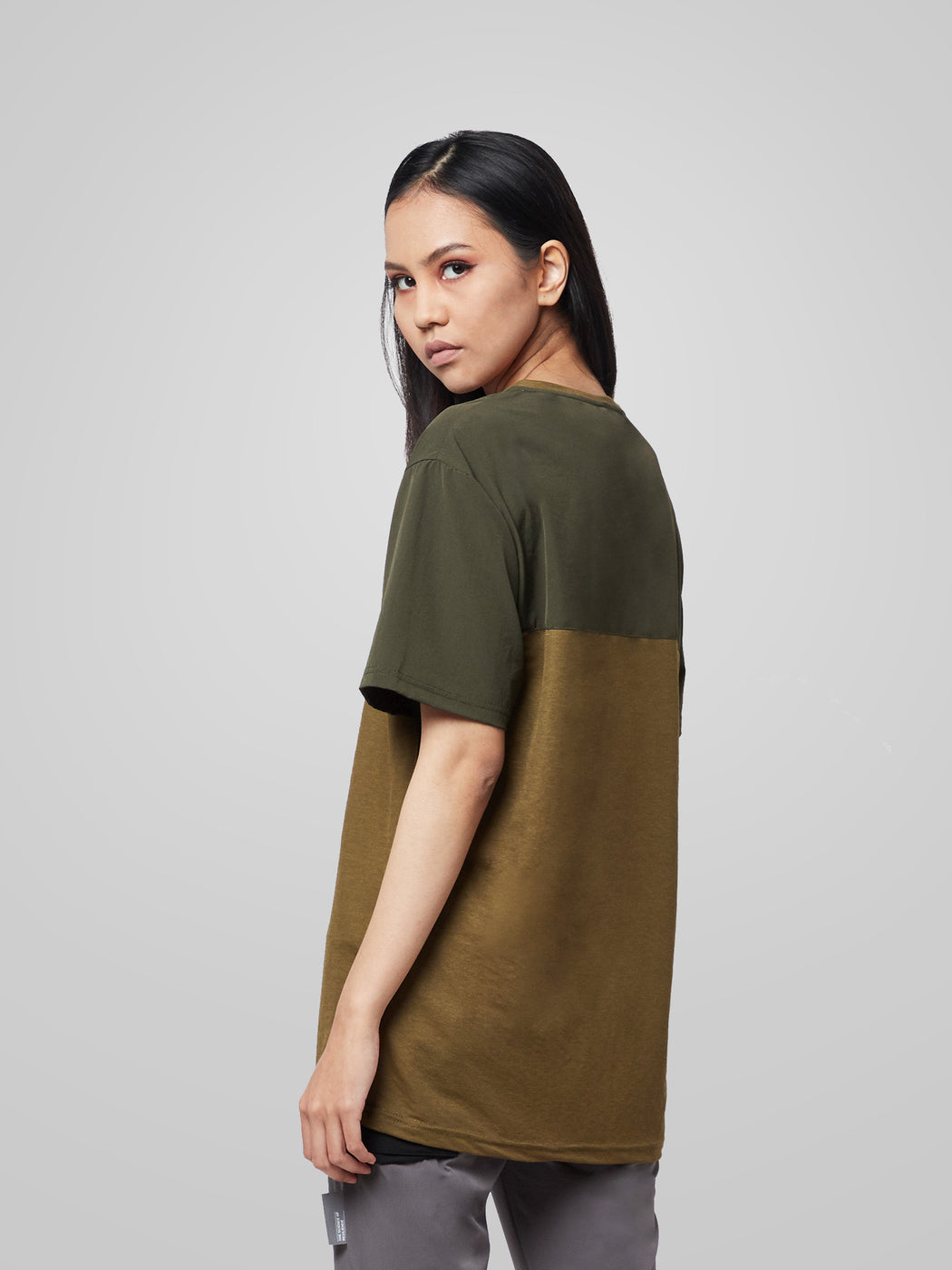 Unisex Ultimate Utilitarian Army Female T-shirt
We heard you and we answer. We are adding a new color to our best seller t-shirt without compromise what you already love. This is our answer for re-creating a simple T-shirt designed and engineered from the ground up, combining three different fabric blend to create an ultimate everyday utilitarian unisex t-shirt that can be worn by everyone. From casually strolling the mall, working in your cubicle, running to catch a cab, doing sports to street racing, the simple yet functional design of these clothes will elegantly hold its shape to keep you cool all the time. From passive to active lifestyles, our ColdWave fabric stripe was discreetly put on the side to help push out the extra heat to keep the moisture out and help you to keep stylish all day long! 
7 days money-back guarantee and 7 days free size exchange and return. Tax and shipping are included. Secure web payment and traditional transfer method is available. Click here to learn more.
Size Specification: 
Size XS: Chest: 94 cm, Length: 71 cm
Size S: Chest: 98 cm, Length: 73 cm
Size M: Chest: 102 cm, Length: 75 cm
Size L: Chest: 106 cm, Length: 77 cm
Size XL: Chest: 110 cm, Length: 79 cm
Disclaimer: Because we are 100% handmade, the size will vary 1-3% of the size specification.